Covington, Indiana -
Seventeen of our 400+Cadre workers, these from nine states, are in Covington, Indiana, right now working with the wonderful small church. Studies continue today holding up THE CROSS! We are finding at one out of every three doors someone is at home; one out of every five of those are hearing the Gospel; and one out of every five of those are OBEYING THE GOSPEL to be saved! :)
If you are above 60 or below 100 years old, if you are crippled, deaf or blind, if you have hurt in your heart because of your family or home church or anywhere else, if you have fears for your health or you children or your country, if you have trouble walking or climbing or sleeping ... you are QUALIFIED to join this military force called We Care Ministries! Smile and join us in some way! Help us take the message of the cross to lost people in America, Mexico, Canada, Guatemala, or lots of other places!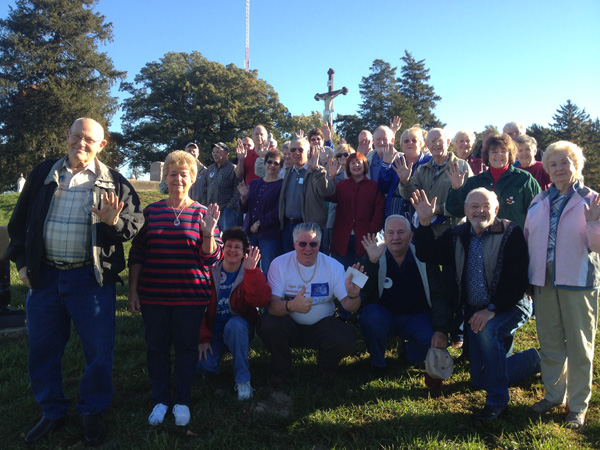 We started of the campaign with a bang. This small church of 40 members has 16 of our Cadre to come and join hands with them to reach out to the neighborhood. After services the first Sunday morning Shri-Lahn Newman (Cadre, Tennessee) stepped up to a visitor, Becky Webb, and asked her "the Question." Now, Becky's aunt, a member, brought her to services. The announcer told that she was fighting lung cancer and ask for prayers. So, Shri-Lahn used that as an urgent mission. They ended up in a side room and about 1:15 we immersed her into Christ. She is one happy new sister!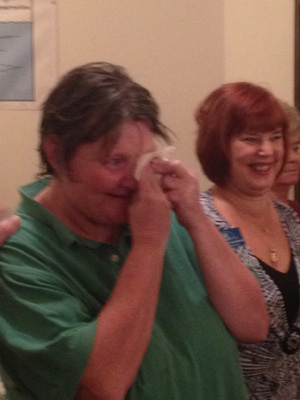 This is Becky Webb!
Grandmother and grandson both obeyed the Gospel later that day, two found in their home as well. Audrey Covault and Drake Crowder marched in with our We Care team, Craig Suby, Jim Newman (both Cadre) and local Diana Smith.
This brings four to Christ in this small campaign. So far we have found at one out of every 2 doors someone is at home; one out of every five people found home has resulted in a Gospel Presentation; and one out of every five of those studies has resulted in someone obeying the Gospel.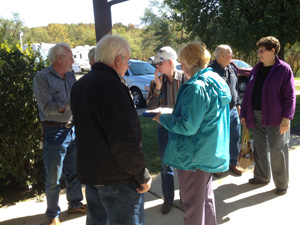 Teams get ready to hit the streets!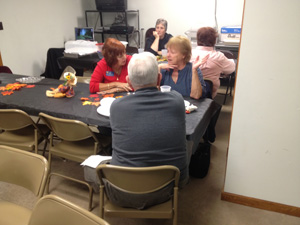 One team brings a guest to dinner with us, someone they met at her door, then sits and "Asks the Question!". This is just prior to our preaching upstairs the Gospel!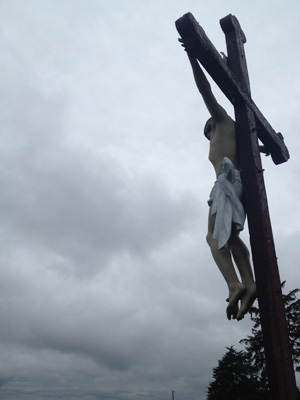 This is in a cemetery next to the church property. How does this grab you!?