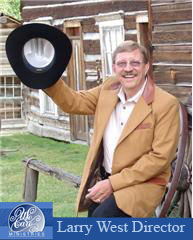 Levelland Tx. campaign sees 3 rescues 1 Restoration
24 workers come from 4 congregations July 6 & 7 2012
Marco and Mingo Report
Christians from our previous campaign in Levelland Tx. left the Anglo congregation where they had been meeting for a number of years, and started a new Church built a new building, and called it the bilingual Church of Christ approximately fourteen months ago. This congregation is concerned for the lost and has ben active in soul winning all along and we were invited to take part in this most recent week end effort to train in the soul winning method and get out and share their gospel door to door.
As a result we had a young girl 13 who obeyed the gospel Veronica Hernandez early Saturday morning
, during the morning afternoon session we found in a trailer park Kevin Klose and Ignacio Rendon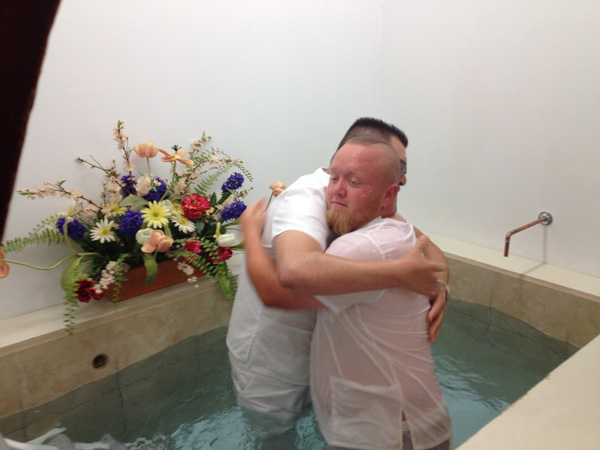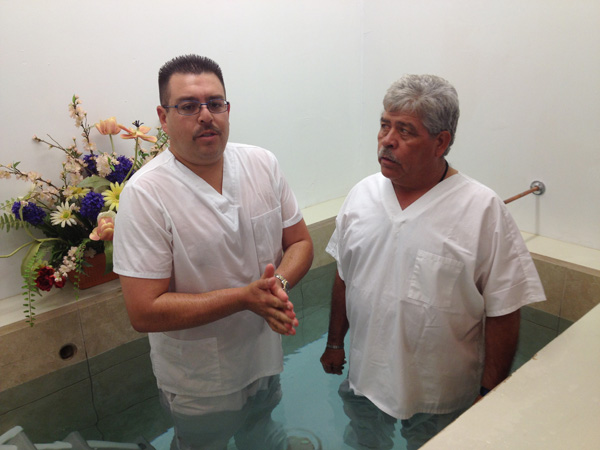 who both obeyed the gospel, Ignacio is one of the churches family member who they had been wanting to see come to Christ for 30 years and now he a new babe in Christ in Mingo's family.
I visited John Garcia which is Silvano Garcia out of duty son and when we shared with him the Gospel he re committed his life to the Lord and was immediately restored. Not bad for weekend warriors in Christ!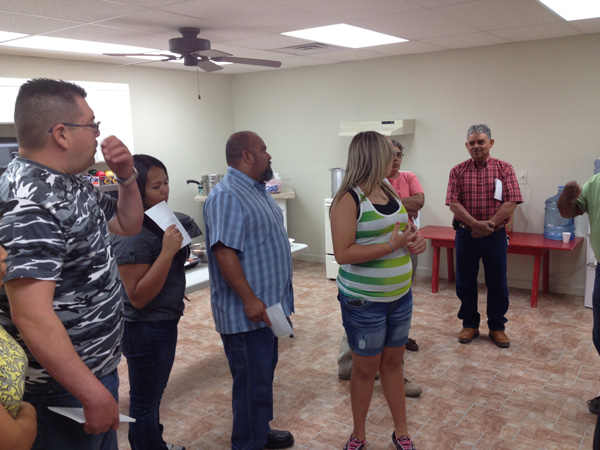 Reports Session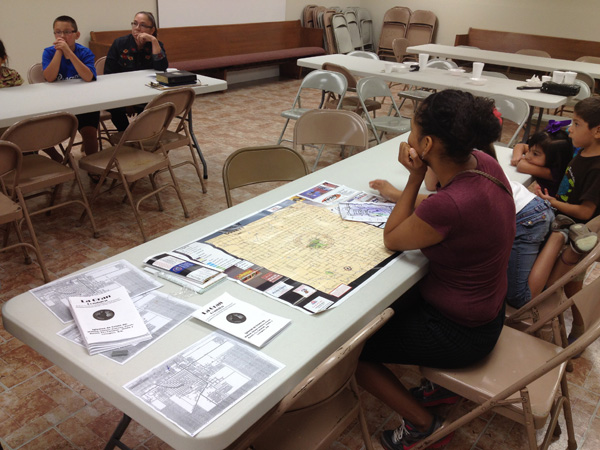 Maps and materials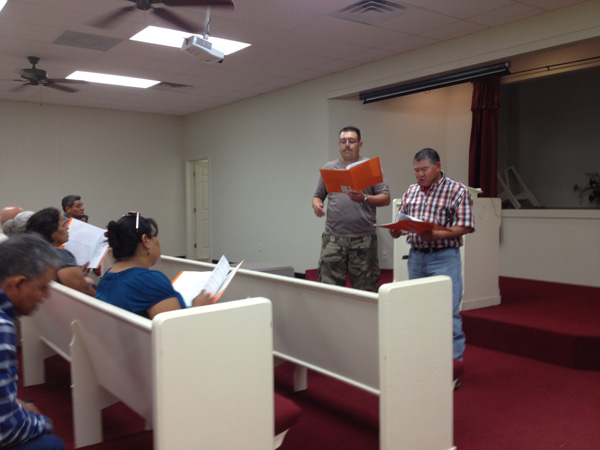 Bilingual Preaching There is a great day coming!
Reports new babe Veronica as secretary Same day she became a Christian!
Bro. Marco Señoret